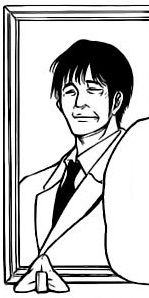 Shun
's dad is mentioned in chapter 14. He doesn't come out in the story because he is already dead.
Shun's mother tells
him that his father wouldn't approve of him leaving to participate in the games inside the
dice-cube
.
His photo is on top of the door in the dining room.